Objectives
Courses offered in this program are designed such that students will be able to integrate theory and practice, to identify social issues, crisis, problems or calamities and find solutions by applying concepts of computer technology. The program is intended to prepare students for lifelong learning to lead a team of diversified professionals with good communication skills, leadership virtues and professional ethics with the ability to work well in a multi-disciplinary environment.
After completing this program students will be able to work professionally in one or more of the following areas: computer hardware and software design, embedded systems, computer network administration and security, design, research, testing, manufacturing, operations and service systems.
This program enables students to demonstrate an independent approach to knowledge that uses rigorous methods of inquiry and appropriate theories and methodologies that are applied with intellectual honesty and a respect for ethical values.
This program will develop attitude in students to commit to improve their technical competence through lifelong learning in field such as engineering, science, or business.
Graduate
Attributes
Academic Excellence: Ability to describe the core skills and concepts associated with the discipline
Active Learning: Ability of active participation, engagement and role play in any project/task
Skilled Competence: Ability to integrate and apply the technical skills and life skills in development of a solution at workplace.
Significant & Last Learning: Always looking for opportunities to continue to learn, reflect and apply new knowledge and skills in a positive sustainable way.
Program
Educational Outcomes
Our programme will produce Graduates who:
PEO1: Breadth and depth of domain knowledge: Demonstrate knowledge and understanding of the computer engineering principles to manage projects in different environments.
PEO2: Curiosity and truth seeking: Develop expertise as computer technologist to adapt quickly to new environments and technologies to solve a wide range of computational problems of industry, government or environment in the direction of self- sustainability.
PEO3: Analytical & practical skills: Produce innovative technical experts with ability to analyze and understand the technical specifications and design to provide novel engineering solutions and efficient product designs.
PEO4: Digital capabilities: Produce industry ready persons with ability to identify social issues, crisis, and problems and find digital solutions of these.
PEO5: Confidence & Tolerance: Participate in global, societal, environmental, and economic context with the confidence of self- sustainability.
Program
Outcomes
After completion of the programme the Graduate will be able to:
PO 1
Engineering knowledge: Ability to apply knowledge of basic Mathematics, Science and Engineering to solve the engineering problems.
PO 2
Problem analysis: Analyze problems with varying complexities for engineering applications.
PO 3
Design/development of solutions: Design and develop software/hardware components or systems for applications.
PO 4
Conduct investigations of complex problems: Study, investigate, interpret data and perform analysis of complex contemporary problems.
PO 5
Modern tool usage: Model complex engineering problems and find solutions using appropriate techniques and tools.
PO 6
The Engineering and society: Understand own's role in society and act in an honest and consistent manner based on a strong sense of self and personal values.
PO 7
Environment and sustainability: Understand complex environmental issues and their interrelationships and requirement of interdisciplinary domains for sustainable development.
PO 8
Ethics: Apply ethical principles and commit to professional ethics and responsibilities and norms of the computer practice.
PO 9
Individual and team work: Able to function effectively as individual and as a member in multidisciplinary settings.
PO 10
Communication: Communicate effectively using different modes (viz. written, verbal and digital) not only with scientific community but also with the society at large.
PO 11
Project management and finance: Understand the principles of management of finance and apply these to one's own work, as a member and leader in a team, to manage projects and in multidisciplinary environments.
PO 12
Life-long learning: Able to recognize the need to undertake life-long learning and acquire the capacity to do so.
Program
Specific Outcomes
PSO1: Work in different areas like computer hardware and software design, embedded systems, computer network administration and security, mobile computing, data administration, testing, operations and service systems.
.
PSO2: Demonstrate the understanding of complex computer engineering problems to meet the specified needs of society and environment.
PSO3: Design hardware or software solutions of engineering problems using open-ended programming environments.
PSO4: Study and analyze computer- based systems by applying principles of software engineering and data base concepts for solving engineering problems.
PSO5: Generate solutions by applying modern computer engineering tools and techniques to analyze and interpret data.
Scope
After completing diploma, students can take admission into degree course or can start their career directly because this course covers all the fundamental subjects important for finding good jobs. When diploma students take admission in degree course, they start learning directly from third semester.
Students can take admission into B.Tech/B.E, B.Arch, BCA, B.Sc-IT etc.
Students can find openings as software engineers, hardware engineers, network engineers, system developers and programmers etc.
Students may get job directly in Computer Hardware Industry, Computer Service Industry, Web Designing and publishing, Electronics and Communication Industries, Networking and Maintenance Industries, Consultancy Services, Software Development Industries, Mobile Application Development etc.
Research
and Publication
| Sr No. | Faculty Name | Publication | Title |
| --- | --- | --- | --- |
| 1 | Mrs. BhumikaS. Zalavadia | International Journal of Scientific Research and Development (IJSRD) | Effectuations of TCP Agents and Equivalence of Outcome with different TCP Variants |
| 2 | Mrs. BhumikaS. Zalavadia | International Journal of Scientific Research and Development (IJSRD) | Compiler Construction Tools |
| 3 | Mrs. BhumikaS. Zalavadia | International Journal of Computer Science and Engineering Technology (IJCSET) | Network Security Issues and Solutions |
| 4 | Mrs. BhumikaS. Zalavadia | International Journal of Computer Science and Engineering Technology (IJCSET) | Software Testing Strategies |
| 5 | Mrs. BhumikaS. Zalavadia | CiiT International Journal of Networking and Communication Engineering | Most Wanted Content Management Systems for Website Development |
| 6 | Mrs. BhumikaS. Zalavadia | Research Journal of Engineering and Technology (RJET) | Radio Frequency Identificaiton Concepts and Applications |
| 7 | Mrs. BhumikaS. Zalavadia | Emerging Trends in Engineering, Technology and Management in Conference | Social Networking Sites: Threats and Solutions |
| 8 | Mrs. BhumikaS. Zalavadia | CiiT International Journal of Networking and Communication Engineering | Tomorrow of Internet of Things |
| 9 | Mrs. BhumikaS. Zalavadia | CiiT International Journal of Networking and Communication Engineering | Cloud Computing Architecture, Services and Deployment Models |
| 10 | Mrs. BhumikaS. Zalavadia | CiiT International Journal of Networking and Communication Engineering | Linux Architecture and Advantages |
| 11 | Mrs. BhumikaS. Zalavadia | CiiT International Journal of Networking and Communication Engineering | Ways to Use Mobile Phones Safely |
| 12 | Aditiba R. Raol | International Journal for Scientific Research and Development | A Survey on Animal Detection Method used to avoid Animal Vehicle Collisions |
| 13 | Aditiba R. Raol | International Journal for Scientific Research and Development | Onboard Animal Detection System Using Image Processing |
| 14 | Savan A Vacchani | International Research Journal of Engineering and Technology (IRJET) | A Comparitive Analysis of Different Algorithms Used in Iot Based Smart Car Parking Systems |
| 15 | Mansi H Chauhan | International Journal of Scientific Research and Engineering Trends | Comparison Of Different Hybrid Approaches Used for Sentiment Analysis:Survey |
| 16 | Viha S Upadhyay | Institute of Electrical and Electronics Engineers(IEEE) | A Review on Different Facial Feature Extraction Methods for Face Emotions Recognition System |
| 17 | Shital A Vaghela | 1) international journal of engineering science and computing (IJESC) | An Enhanced Approach to Improve Energy using Modify Tdma Based Mac Algorithm Over Wsn |
| 18 | Shital A Vaghela | international journal of universal science and technology (IJUST) /td> | A Survey Paper on Energy Efficient Mac Protocol for Wsns |
Department
Infrastructure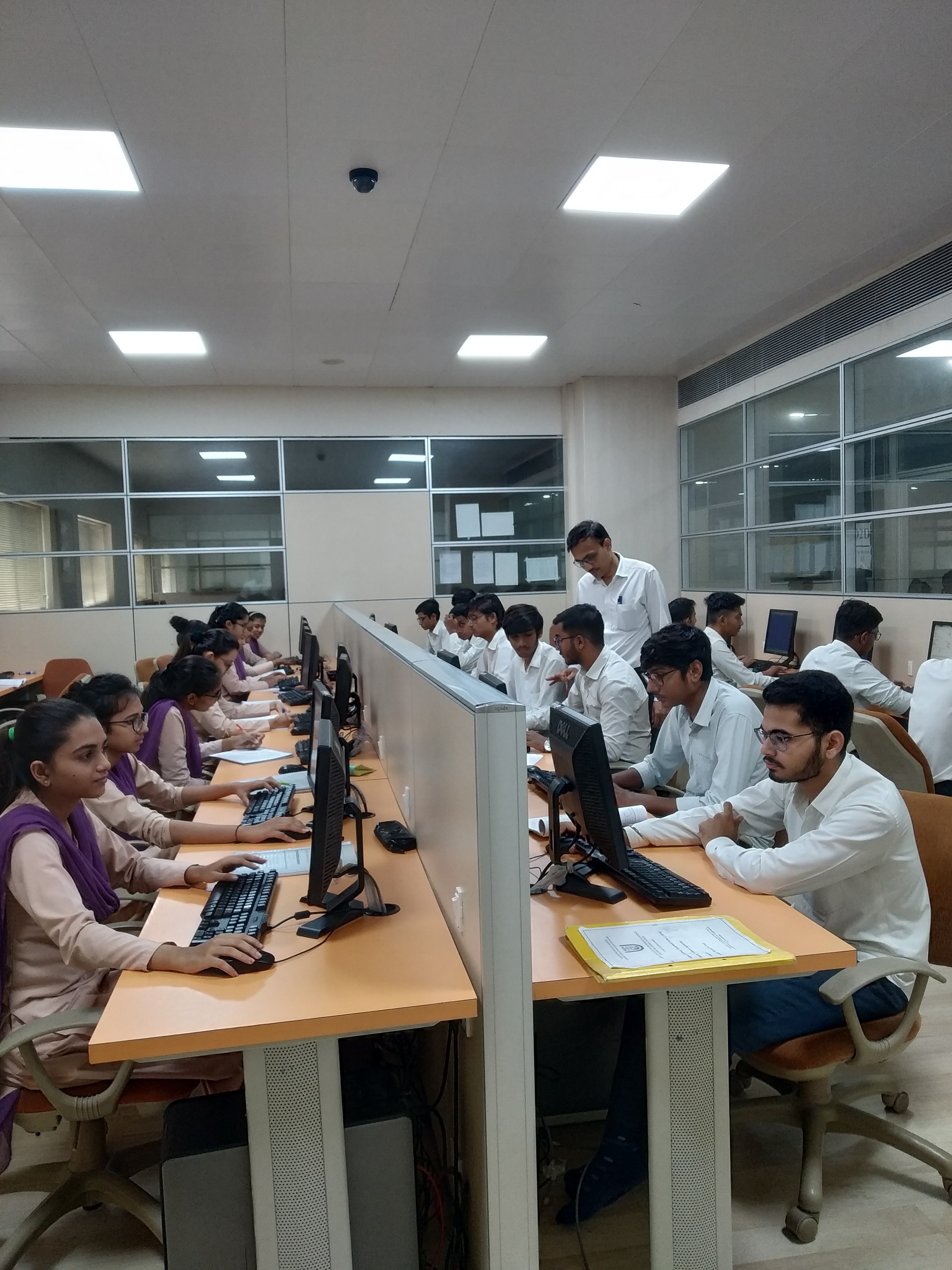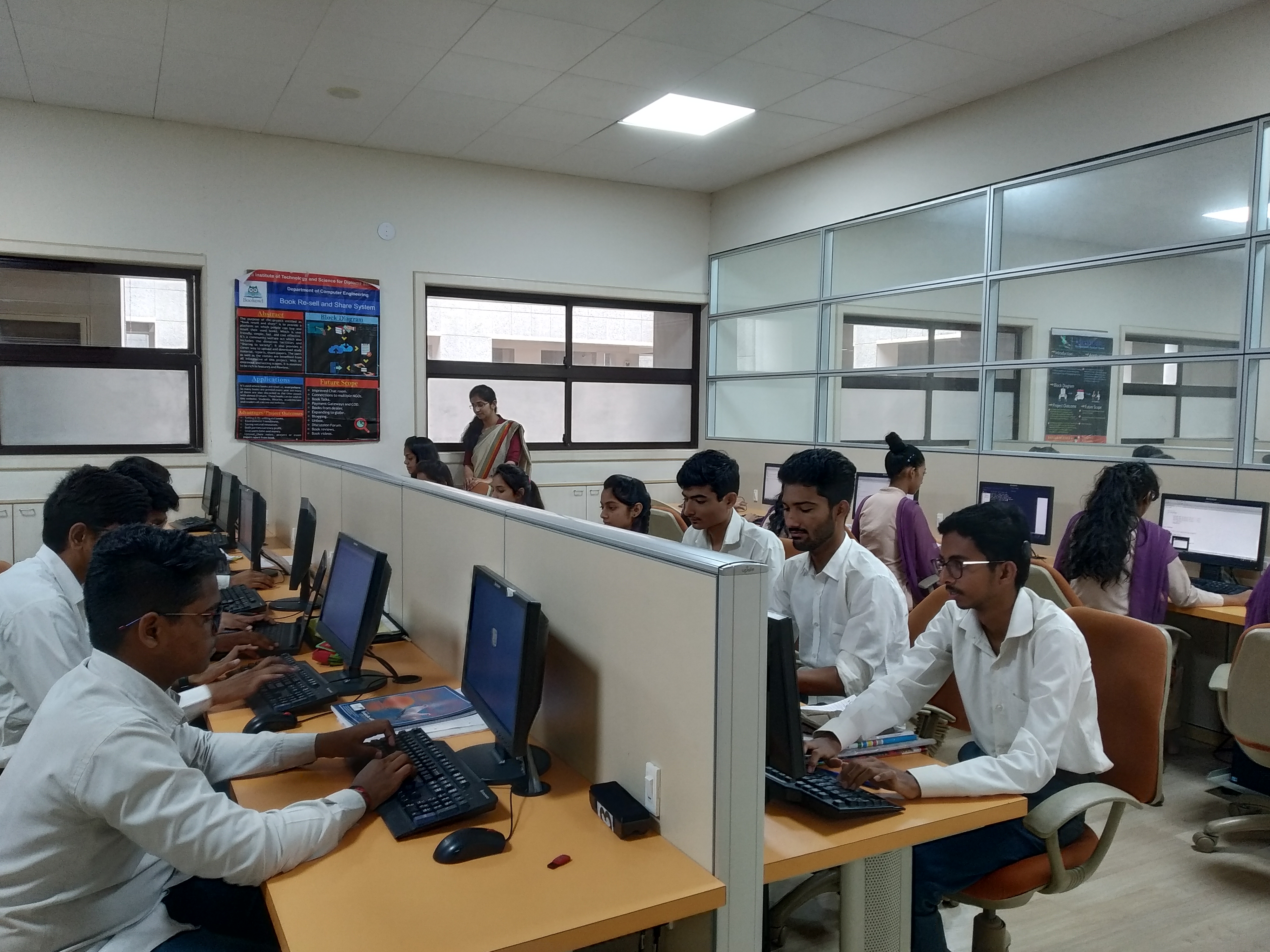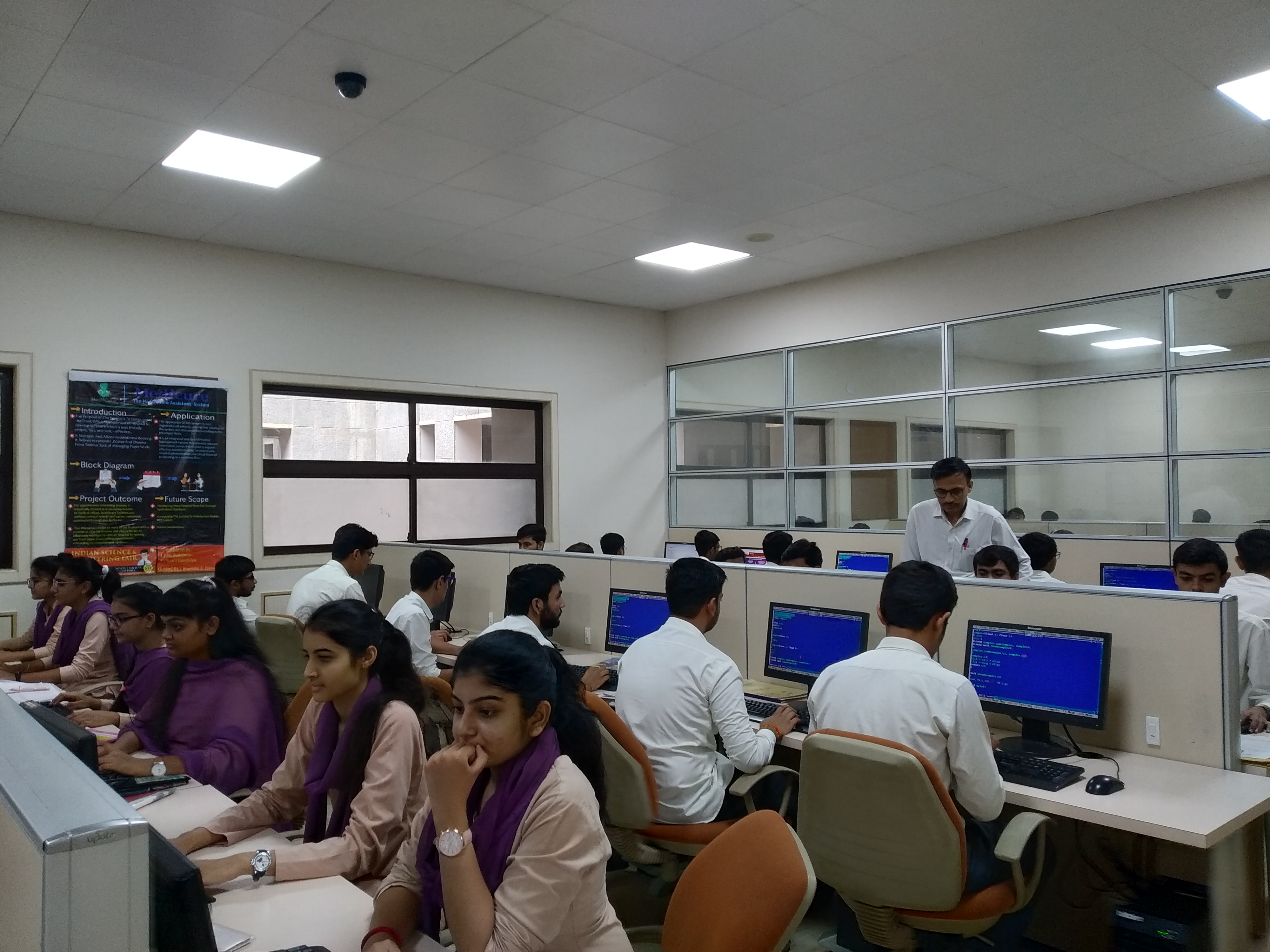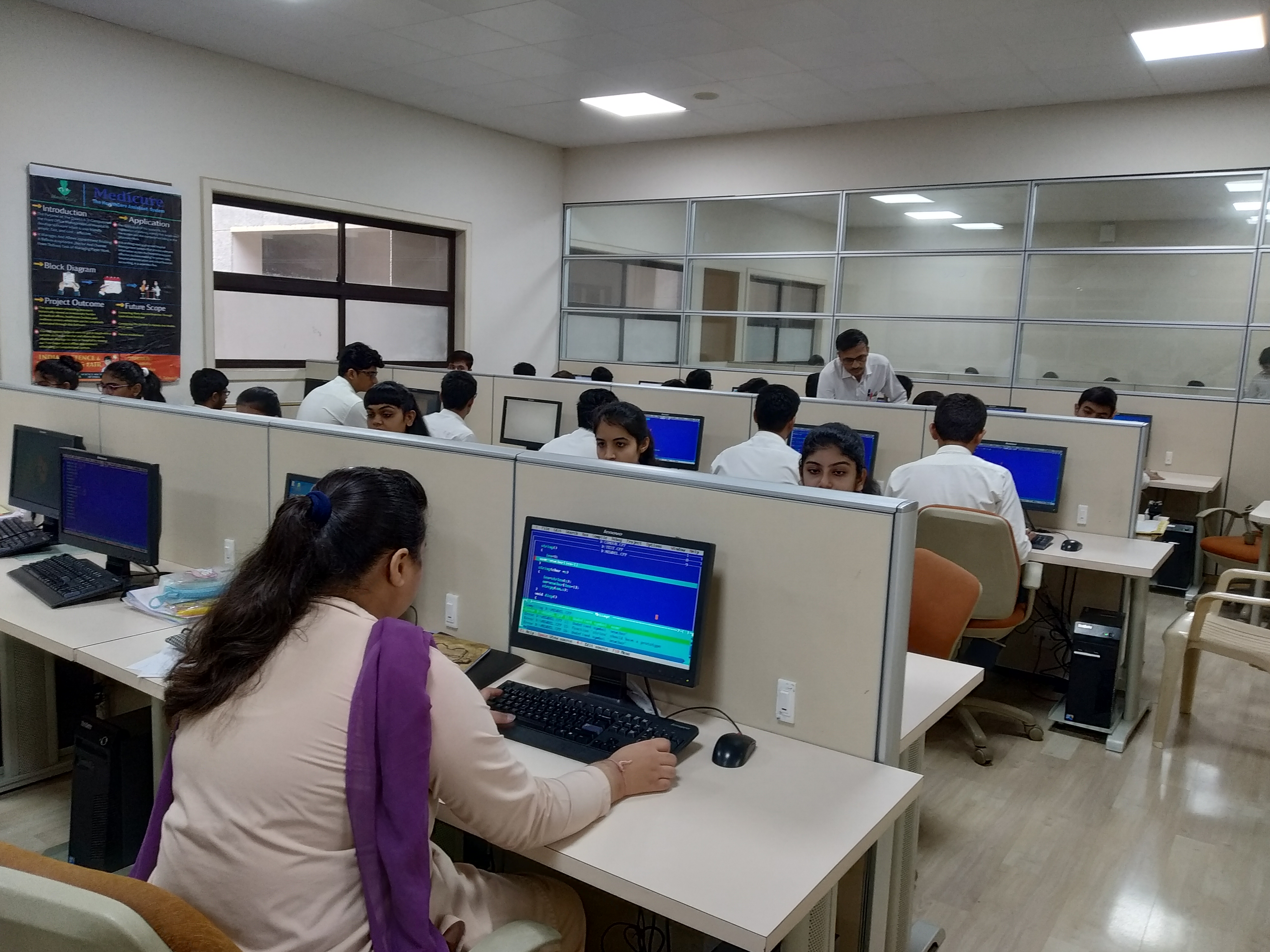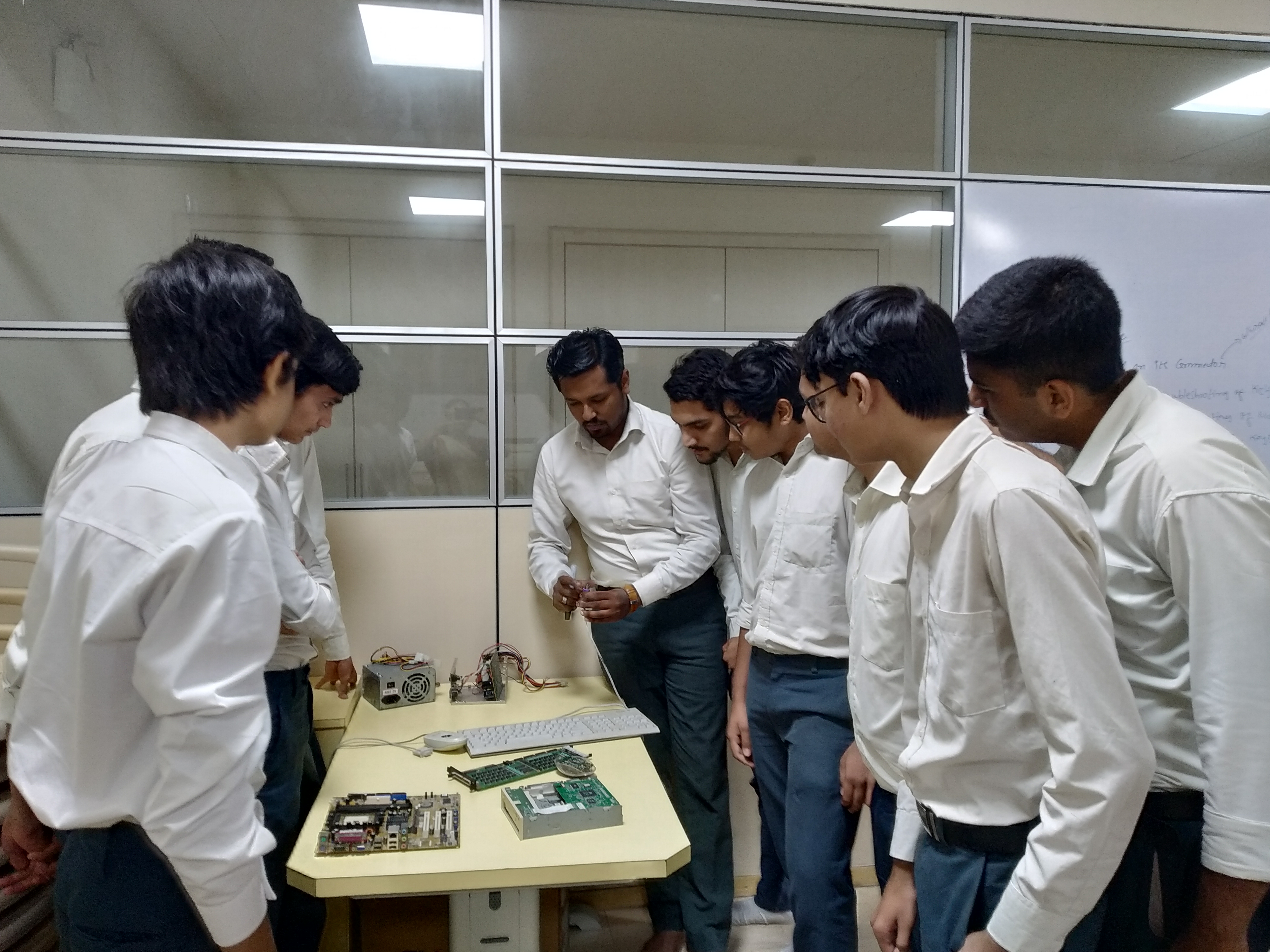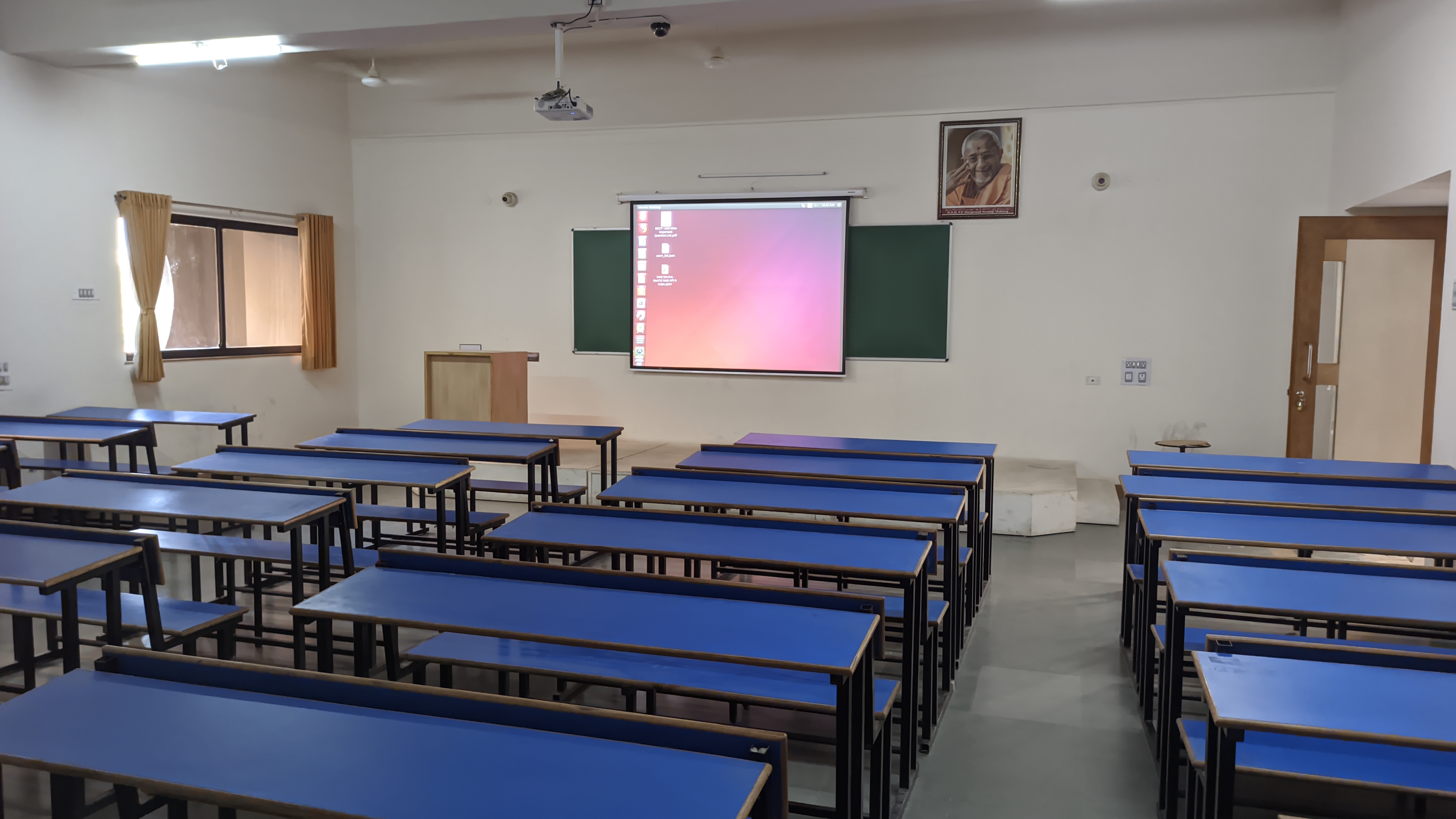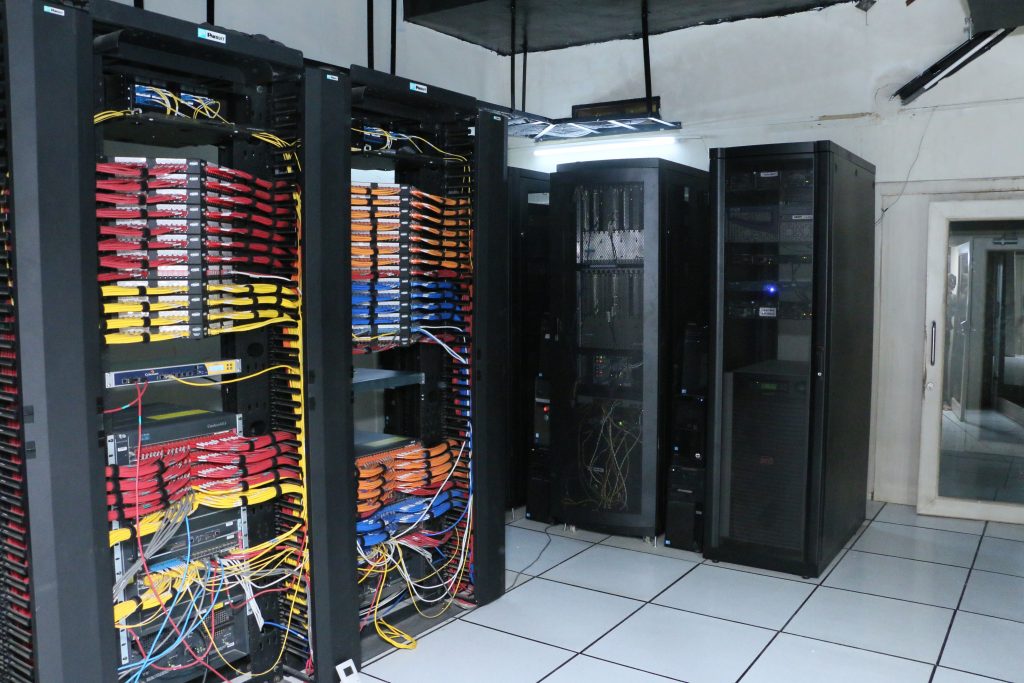 Placement
Achievements
| SR. NO. | STUDENT NAME | ACHIEVEMENT | DATE & DETAILS |
| --- | --- | --- | --- |
| 1 | Kotacha Madhav | 1st Rank in GTU | 2020 |
| 2 | Shah Vrushti | 2nd Rank in GTU | 2020 |
| 3 | Gandhi Vishwa | ISTE Best Students Award | 2018 |